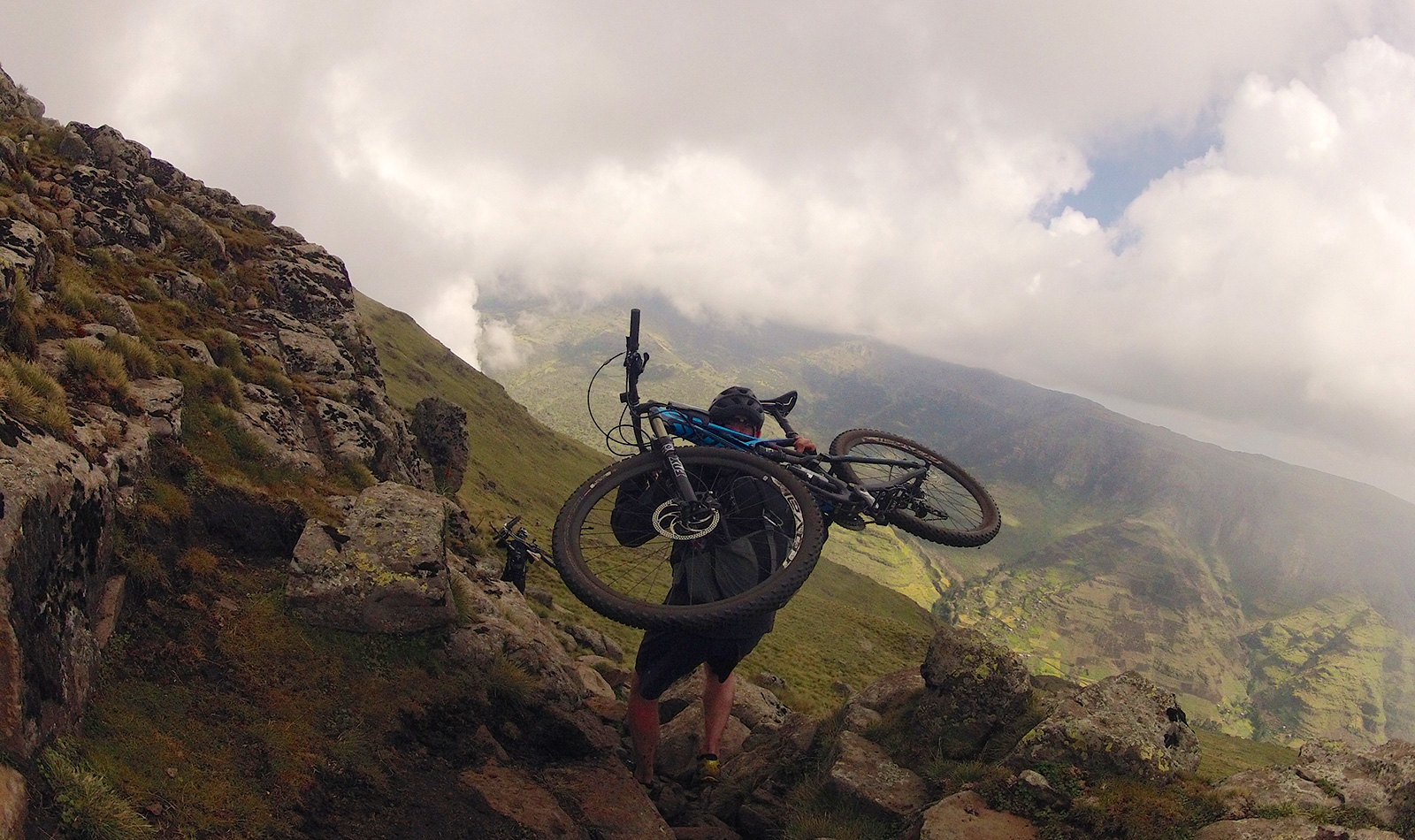 Ethiopia: this is not just the mountainous highlands in northeastern Africa. Coptic churches, vibrant colourful villages, hospitable locals, delicious food, plus a very pleasant dry, mostly warm climate make this country a very exciting destination for cycling. As always, we travel in small groups of 8-16 participants with a guide on the bike plus the accompanying vehicle.
The road surface is hard-top in Addis, and for some of the way on the main roads from Addis to the main towns. The road south to Kenya is tarmac all the way. (See our route description for more precise information.) Where there is no tarmac, the roads are gravel of varying quality.
We each took steel audax road bikes, with 700mm road wheels. We replaced the tyres with 35cm, kevlar lined, tyres – as thick and knobbly as possible while fitting our frames. These bikes were suitable for tarmac surfaces, and short distances on well-graded unsurfaced roads, but for long distances on unsurfaced roads, you should consider using mountain bikes instead. Our bikes do not have suspension: you quickly get used to the bumpier ride, and this is one fewer thing to go wrong.
The North of the country is mountainous, and there are some steep roads. Unless you are a very strong cyclist, you are likely to need a triple chain ring for the steep ascents.